About 911 Restoration of Houston
Meet the owner:
911 Restoration Houston has years of experience in the restoration business. With honesty, quality, and speed as the main focus, 911 Restoration of Houston opened to deliver even better services to our community.
During the Houston floods, our has helped numerous homeowners settle quickly back into their home. We do not rest for one minute. If we're not drying out houses, we're on the road driving to the next one who needs help.
If you want a professional who will give you an honest assessment of your home and deliver the best work in few words, 911 Restoration of Houston is your company.
We're not interested in selling  our service. We're more interested in offering our expertise to people who need our help.
Water Damage Prevention Advice and Tips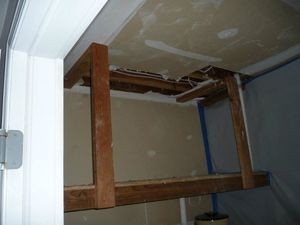 While major damages should be best handled by certified technicians, here are a few tips to keep your home mold-free after a flood:
Make sure you hire a professional team to remove water and dry out your home. This includes walls, carpets, upholstered furniture, etc.
Remove wet household contents from your home and set them outside. The sun is the biggest and most effective mold killer.
Clean and disinfect all surface with cleaners that has mold-killing ability like bleach. Or adopt a healthier and more natural option such as vinegar or a mixture of tea tree oil and water.
Inspect everything carefully to make sure they're dry and free of black, greenish spots before replacing them back in your home.
Have proper ventilation by opening your windows and running your fans. Since Houston is an area with high humidity, consider using a de-humidifier.
Mold is not typically covered under homeowners' policies, so make sure you stay mold-free throughout the year!
Saving the Community from Water Damage
No man lives on an island. That's the philosophy that 911 Restoration of Houston embodies. Ever since the flooding disaster, this belief has only grown stronger for our team.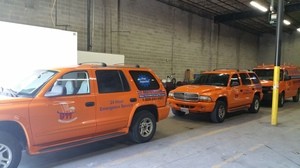 One home doesn't make a village, and a community is our best defense against a natural disaster.
Seeing how everyone came together during the time of crisis was a truly inspirational experience, and knowing that he is a part of the restoration effort convinces that he is in the right business and the right industry.
The best feeling you can have is knowing that you took care of someone. Calls are coming in 24/7, and we are determined to not let anybody wait for longer than 45 minutes!
If your home is already experiencing the overwhelming effects of a pipe burst, water heater failure, or any other means of liquid intrusion, then don't hesitate to contact the water damage team with 911 Restoration of Houston today!