Flood and Water Damage Houston
Eli Elkayan, owner of 911 Restoration Houston has forgotten more about water damage than most other companies will ever even know. This gives him the ability to solve any kind of restoration project presented to him with ease and at the best value to the homeowner in the industry.
With crews available 24/7/365 and that can arrive on scene within 45 minutes, there is no task or flood and water damage project that Eli can't take care of for you.
Here are some simple things that set Eli a grade above the competition:
Complete dedication to your satisfaction.
Eli and his crew with 911 Restoration Houston use only the latest technology.
Countless sated customers have trusted him for years.
His teams won't cut corners and always provide an affordable price.
Providing value with a trustworthy handshake is just part of doing good business to Eli who says, "homeowner's in these situations are in a state of shock and that can take a serious toll on their emotional well-being" says Eli.
And because of this he goes to great lengths to ensure that the homeowner is taken care of as much as the home that he is extracting water from.
Houston is perfectly situated in an area that experiences all the forces that Mother Nature has up her sleeve. The city can be affected by everything from tornadoes to hurricanes, and regularly is. This is why Eli is constantly vigilant to take on the troubles that these forces can cause.
No matter what, he always puts the customer first in every situation he encounters, be it a hurricane aftermath, or the remnants of a fire incident, Eli has your back so give him a call now for immediate assistance!
With Eli Anything Is Possible Even After a Flood and Water Damage Event
No matter how extreme the problems are from any water damage situation, Eli has the skills, the training and the talent to turn it into a positive situation in no time.
When he arrives on the site of your project he will immediately begin extracting any liquid inside your home with the best and most powerful sump pumps.
After which he will then employ the best drying technology that exists to begin dehydrating your home from the inside out.
By the time this first stage of the process is complete, your home will be free from not only water, but also the potential for mold growth from that which other companies would allow to linger.
"Sometimes other companies end up pulling out their extraction and drying equipment too early which allows residual moisture in the air and porous surfaces to grow mold spores and fungal infestations," Eli says.
And often these additional problems brought about from the original water incident can cause more damage and cost more to alleviate than the original water damage did.
This is why Eli suggests calling professionals you can trust and count on to take care of the situation the first time around.
Taking Care Of People First in Flood and Water Damage Situations
Eli and his expert crews are completely committed to their customers, so much so that they even take time to ensure the peace of mind for any client that they take on.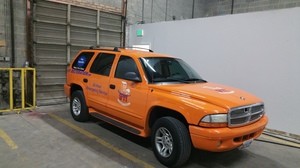 Sometimes this can even mean doing a job pro bono so that the community can make a faster recovery.
On more than one occasion, Eli has offered and provided his services without a charge because he knew it was the right thing to do.
"This business isn't just about pulling water from people's homes. It's about taking care of people." Eli recalls.
And in the restoration business, saving people's homes is akin to saving their version of the American Dream.
If your home is in dire need of saving, and you want the most trusted and capable hands in the business to provide for you, then call Eli and his water damage Houston team with 911 Restoration Houston today!