water damage Alief
The water damage Alief specialists at 911 Restoration Houston are dedicated to providing immediate assistance and repair solutions to local home and business owners.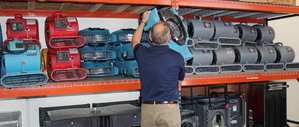 If your home or commercial building is facing the threat of water damage, call our water extraction Alief specialists before more damage is accrued.
With many years and experience in the industry, our technicians have tackled and restored many homes. Some past water damage jobs resulted from:
Washing machine overflows
Ruptured appliance hoses
Shower Pan Leaks
Home flooding
Shower pan leaks
Our team understands the importance of handling water invasion immediately, so we are available to you 24/7/365. When you call our local office, a project manager will schedule the same day appointment with an IICRC certified technician and a specialist would arrive within 45 minutes of your call.
Equipped with advanced technology and state of the art drying machines, there is not one job our technicians can't handle.
For reliable and quality solutions, don't hesitate to contact the water damage Alief specialists with 911 Restoration of Houston.
Why It Is Important To Take Water Leaks Seriously
Standing water of any size that is not removed right away has repercussions that will require the assistance of our mold removal Alief specialists.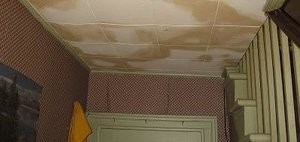 This is because within 24-48 hours the water will become contaminated and filled with bacteria and fungus. Mold tends to grow and produces spores in dark areas without any ventilation and, the longer stagnant water goes unseen, the riskier it can become to your health.
According to the mold removal Alief specialists, there are simple measures home and business owners can take to monitor water buildup in grass, attics, basements and roofs.
One important tip is to be aware of your water bill. If you have not used excess water and notice an increase in your bill, this could be an indicator that there is a water leak in your property.
Don't risk infesting your home or business with mold. If you suspect past water damage has cause mold in your home, contact our mold removal Alief specialists for a free home inspection and a comprehensive outline of the repair strategy.
Addressing each of our customer's needs and providing peace of mind is our main priority! So don't hesitate to call for immediate assistance.
Why You Should Choose Us
We understand the frustration a water intrusion has on a home or business owner, but we are here to give you your Fresh Start and handle the restoration process for you from start to finish. 

Our job does not just entail the repairs, but we handle your insurance claim submission for you, so you don't have to worry about chasing your insurance company or dealing with adjusters.
Our experience in the restoration industry has given us insight as to how insurance companies determine water damage coverage.
We present the right documents and we know what questions to ask in order to obtain the most amount of coverage from your homeowners' policy.
Contact the water damage Alief team with 911 Restoration Houston for all of your water and mold related concerns.