Water Damage Atascocita
911 Restoration Houston is committed to offer you detailed information regarding the maintenance of your home, at very low cost to you. The best way to make sure your house is free from a plethora of construction issues is to perform regular check-up on your household appliances.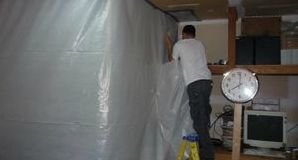 We don't generalize, but pinpoint specific problem areas and tackle them quickly. We will not miss any potential issues, that's why we are the team for you.
Water damage services must be performed in an orderly and fastidious manner in an effort to stave off the worst of the possible effects of such destruction.
Our techs completely understand this and that's why we will respond within 45 minutes of receiving your call no matter what catastrophes your home is experiencing.
Our experienced master techs will employ the most powerful sump pumps to drain your house completely of the water that has accumulated.
If your home or business location is already amid a flooding crisis of some sort, then contact our water damage Atascocita team with 911 Restoration Houston for immediate help today!
Water Damage and Mildew Experiences
For example: most people overlook the septic tank, an indispensable utility to your disposable! While you are eating, your tank is working and pumping away dirty water. If properly cared for, a septic tank can last a family for 20 to 30 years.
Here are some important things to remember about water and mildew:
However, if poorly maintained, it can cause water pollution and become a health hazard.
Bacteria and viruses can seep from untreated waste and contaminate local streams, causing serious outbreaks.
The nitrates and phosphates found in foul domestic water can cause excessive algae growth.
Aside from being an aesthetic issue, it also threatens aquatic lives by reducing the amount of oxygen in the lake.
This would have a devastating effect on the city's fishing attraction and, consequently, tourist revenue.
The foul odor it produces can reduce the value of your home and your standard living. No one wants to come home to the smell of sewage.
Have no worries! Our water damage Atascocita  team with 911 Restoration Houston will keep your home healthy and algae-free, so contact us for a free quote and enjoy a hassle-free restoration period today!
Water Damage Restoration Experts Taking Care Of Your Home or Office

With 911 Restoration, you receive quality service at an affordable price, which is why we are the best water damage restoration company and our water damage Cypress crew follows this up by catering to the customer's needs.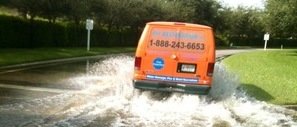 We are licensed, insured, and bonded in all disaster restoration services because we want to make sure your home is healthy and secure once our services are rendered.
We value professionalism, so we are available 24/7/365 and always respond within 45 minutes of receiving your call.
If you need home restoration services, call our water damage Cypress company today for a fresh start.
If storms create leaks and mold colonies in your attic, we will handle the water extractions and mold remediation.
If returning water fills your home with bacteria, we will use full hazmat gear and the best remediation techniques to make it sanitary again.
Don't let your gorgeous home or lovely office suffer from the effects of water damage without help from the experts. Contact our water damage Atascocita team with 911 Restoration Houston for the best services in the industry today!