Water Damage Channelview
When you need help after a home accident, call the water damage Channelview team with 911 Restoration Houston. We are licensed, bonded and insured, so you get the aid you deserve.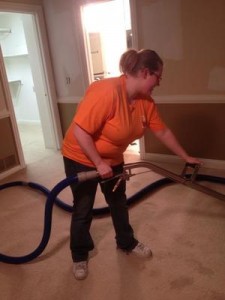 We are all about providing everyone with a fresh start, so you are guaranteed that tomorrow is going to get better. The past does not have to define the future, and we hope that you know things are going to be restored.
You will return home, and it is going to look pristine. That is our fresh start promise.
The benefits with working with us also includes:
Available 24/7/365
Same-day service
45-minute response time
The IICRC certified technicians here know how to remove water, sanitize spaces, and leave the place in a better condition than the way it was found.
We want to be the difference in your lives, so expect things to only go up.
If your home is already experiencing water damage issues, then contact Eli and the water damage Channelview experts with 911 Restoration Houston today!
Preparation for Water Repair Prevention
Our expert team wants you to never experience any type of water damage. In Channelview it may occur in the form of a pipe burst in the winter, flood, heavy rain, or other myriad of accidents that occur.
Some are mitigatable, and others are avoidable. Therefore, 911 Restoration wants to prepare you for one of the most common accidents that homeowners go through yearly. That is pipe bursts.
A pipe burst falls under the category of a preventable accident. The way in which this disaster transpires is during the winter when the temperatures goes to below freezing. Due to the varying density of insulation in the home, exposed pipes become at risk for becoming icicles.
As the water inside crystalizes it expands, as ice is less dense than water. Thus, this blockage expands, and the rest of the running water inside of it increases the pressure. Thus, the pipe bursts.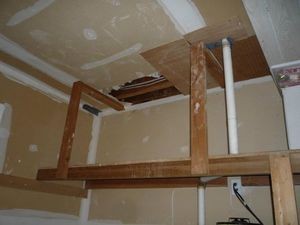 Now, there are some simple steps a homeowner can take to avoid the initial freeze.
Adequately provide insulation to basements and attics
Keep the temperature of you home to above freezing
Provide insulating sleeves to exposed pipes
Leave a faucet running
All these tips are designed to keep water flowing throughout your home. In the event a freeze occurs, and the pipe still has not burst, then thaw the pipes using a heat lamp.
Never use fire or any other conduction methods. Always melt ice in a pipe using convection methods such as a space heater.
Now you are fully prepared to avoid one of the biggest causes of water damage in the U.S.
If you do experience a water accident, then call us at 911 Restoration Houston today!
Repairing Water Damage and All of its Effects
The Channelview water damage team at 911 Restoration is here for you through any type of hardship you are going through as a result of excessive moisture. Any trapped or hidden leaks may result in headaches down the line, and we just don't mean metaphorical ones.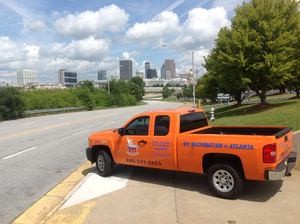 For example, one of the effects of mold (a consequence of water damage) is nausea and headaches. These are pretty vague descriptions of aliments, but they are accompanied by symptoms your home experiences as well.
These include discoloration, areas in the home appearing with a dirty fuzzy texture, and pungent odors.
As a fungal infection follows water damage, then you want a team by your side that can restore all of it. This is why you should reach out to 911 Restoration.
The years of experience underneath our feet makes us proficient in remediation techniques. For example, when it comes to removing mold the underlying water damage needs to be fixed or the infestation can return.
Thus, we operate infrared cameras to track down all hidden moisture, and then we repair the source from which it came.
For the fresh fix in your life, regardless of what you may be facing, call us today!