Water Damage Galena Park
We know how important it is to get experts involved when you experience a home flood, which is why the water damage Galena Park techs at 911 Restoration Houston  make sure to keep their office available 24/7/365.
We want to be able to help you as quickly as possible so we can begin same day services as soon as we arrive on the damage site.
It is important for us to be able to help you with every type of water situation, so we make sure that our Galena Park floodwater removal team is trained to remediate the following issues:
Pipe bursts and other plumbing issues

Flooded basements

Crawlspace condensation

Sink, toilet and bathtub overflows

Clogged gutters and downspouts

Roof and ceiling leaks
Our Galena Park water cleanup operation wants to be there for you during your time of need, which is why we guarantee an arrival time of within 45 minute for all water related disasters.
Call our IICRC certified Galena Park water emergency professionals and we will give you a free home inspection as soon as we arrive on the premises.
We Are Here To Assist You With All Things Water Damage Related
Along with getting your home up and running again after it has been hit by a flood or other water disaster, our Galena Park flood cleanup pros will also help you with the logistics the finances.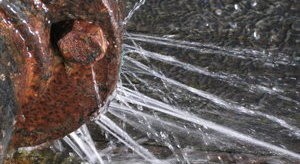 Here are some more things we can take on for you:
Storm and other water-based disaster damage

Sewage backups

Fire sprinkler malfunction

Washing machine leaks

Ruptured hoses

Leaking ice machines and other refrigerator issues
With so many years of experience in the field, we know exactly what insurance companies need to see in order to get you the best coverage possible.
Let us file your claim for you, and you can be sure that we will do everything correctly and precisely to get you the financial aid you deserve.
Call our water damage Galena specialists with 911 Restoration Houston and we will go the extra mile to get you affordable, efficient water damage restoration today!

Your Shower Pan Might Be Responsible For That Constant Bathroom Leak
If you have a tiled shower stalls then you need to pay close attention to the signs it may be exhibiting that could mean it is putting you at risk of experiencing a leak or even a flood.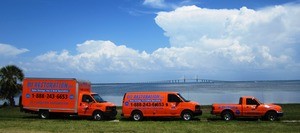 Whether your shower pan is newly installed or it is over 30 years old, it can generate significant issues for the homeowner.
If your new shower pan was not installed correctly, it will most likely begin leaking right away.
If you have been living with an older one, then the problem is most likely to be identified by looking for water stains on the ceiling below the bathroom or dripping in the crawlspace it sits above.
If you are worried your shower pan may have the potential to cause a leak in your home, call the water damage Galena Park flood mitigation crew with 911 Restoration Houston and we will find the source of the problem and patch it up right away today!