Water Damage Pearland
Water damage is as devastating as a fire without the immediate authority response, so our water damage Pearland crew will respond within 45 minutes to all water removal calls, because 911 Restoration Houston will always put the customer first.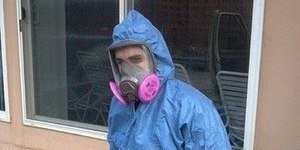 Known as one of the fastest growing cities in Texas, Pearland has become a popular city for families to settle down.
We know how important your home is to you, and whether you're new in town or a long-time resident, we will always put the customer first by being available 24/7/365.
When your home suffers floods or any water damage, Pearland property owners need to stop the leak right away by shutting off the water main.
If it's coming from ruptured hoses, turn off your main water line and use whatever you can to absorb the water, such as mops and towels, after calling 911 Restoration. Place personal belongings aside so that they can dry.
Call our water damage Pearland staff with 911 Restoration Houston when you need water restoration services for your home or business location today!
Water Restoration Services
Our water damage Pearland pros know classify water restoration service as the repair of destruction to your property through a liquid means, most commonly due to a roof leak in the rain or a pipe burst from sewage backup.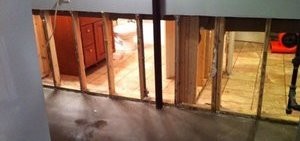 Faulty plumbing, leaking pipes and appliance issues like a water heater pumping water onto your floor, even gutters that are cluttered with leaves and debris can all wreak havoc on your home, damaging the structural integrity and possibly leading to mold growth.
We are working with all insurance companies, so don't let cost stop you from getting the help you need.
For disaster restoration services from a business that cares about your home and family and offers same-day service with the latest drying technology, give us a call.
If this happens to you, 911 Restoration Pearland will immediately perform water removal, doing everything in our power to restore your home to its original state. We are licensed, insured, and bonded to help you prevent leaks, so call us today.
Leak and Water Damage Prevention

While you can't prevent all leaks that cause water intrusions and that is why our water damage Pearland staff are here for all homeowners so we can take steps to reduce the likelihood of it escalating.
Maintaining readily available sump pumps and regularly checking your sewage back flow valve and water line are steps in the right direction.
If you own a septic tank, make sure it is working properly. 911 Restoration would be happy to undertake these chores for you during our free inspection.
Any problems we find, our water damage Pearland experts can take care of at an affordable price.
If you do experience flooding, our company can perform water extractions and clean up the mess, paying particular attention to restoring your carpets, furniture, and other belongings.
We care about giving you the best when it comes to customer service, so call our water damage Pearland team with 911 Restoration Houston when your home suffers from floods and we'll take care of it for you today!