Water Damage Rosenberg: Why a Professional is Important
Water damage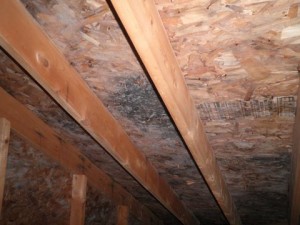 defines a problem revolving around moisture that makes it into your home and causes harm to materials, which is why our water damage Houston company uses the latest drying technology and water damage Rosenberg professionals that have over 35 years of experience. We stay up to date on the latest developments in water  removal equipment and know the best way to get your home back to normal after the worst floods. 911 Restoration is IICRC certified to handle gray water, black water, and even mold infestations. We are licensed, insured, and bonded in water damage restoration. In addition to being highly professional in our jobs, we are fast as well. Being available 24/7 allows us to respond within 45 minutes of your emergency call to offer same day service.
Due to the nature of water damage, floors, walls, and ceilings can be ruined quite fast when floods happen, so our water damage Rosenberg operatives work faster. As soon as we arrive we start pumping water from your property and our inspection includes visually searching for mold as well as testing the moisture levels in your wood floors. We have the best tools for the job and keep up with the latest developments in the industry. According to a recent article in the IICRC Journal by Dr. Daniel P. Hindman, even choosing the correct wood moisture meter is important.
"When an inspector enters a site, one of the most important measurements to accurately measure is the moisture content (MC) of the flooring. "
The article goes on to state the inconsistencies between pin meters, which can vary readings based on temperature, and pin less meters, which similarly give inaccurate information if the depth is off. Our water damage Rosenberg operatives know the correct gear to gather the most accurate readings. This sets off the rest of the repairs. In order to have your water damage repairs done correctly the first time, hire a professional when your home floods.
Why you should Hire a Professional for Water Damage in Rosenberg
Our professional water damage Rosenberg experts are a better choice than Do-it-yourself water cleanup for many reasons, including:
We have hazmat gear to avoid health problems
We ensure all moisture has been absorbed
We are working with all insurance companies to file your claim
We get the water out swiftly so that mold and other issues cannot form
We are familiar with all disaster restoration services
Returning water can cause rashes and diseases, so if you find category 2 or category 3 water in your home, usually resulting from plumbing mishaps, evacuate the area and our water damage Rosenberg staff will be there within the hour.
Even category 1 water from a sink overflow can have disastrous consequences if not handled by 911 Restoration Houston because the moisture that seeps into hard to reach places, such as under floor boards or behind drywall, where it sprouts mold. Once mold spores spread through your HVAC, the inhabitants of your home are in danger of contracting asthmatic like symptoms. Our water damage Rosenberg specialists offer a free inspection to visually check for a fungus infestation and make sure your home is mold free once our mold removal is complete.
Beyond health problems, one of the most troubling aspects of floods is dealing with the insurance company, so our water damage Rosenberg staff will handle it for you. We know how to get you the most coverage and our affordable price further limits the financial burden on you. Call our 911 Restoration Rosenberg if you have a pipe burst, rain leak, or other water issue effecting your home.
What should I do During a Pipe Burst?
If you have a pipe burst, our water damage Rosenberg company strongly encourages you to follow these steps:
Call 911 Restoration
Turn off your water line
Shut down the electricity
Remove Furniture from the area
Evacuate the premises
Contact your insurance company
Because floods can cause a massive amount of damage in a very short amount of time, you want to call our water damage Rosenberg personnel immediately. We will arrive momentarily to get the situation under control.
Turning off your water line ceases the flow of moisture and reduces the amount of damage the leaks can cause. If you are unaware of how to close the water valve, our water damage Rosenberg team will do it as soon as we arrive. We will also clear the area of furniture, handle your insurance paperwork, and any other needed steps.
Rosenberg, Texas touches on the Brazos River and lies within close proximity of Smithers Lake. These two bodies of water have a knack for creating small storm cells that turn into big problems for buildings in the area. The affects of these disasters can have brutal consequences no matter where they hit. Residential houses that become swamped can displace families and significantly increase stress. Leaks in buildings such as the 5th Street Gallery can mar the fine art created by the Art League of Fort Bend. Call us as soon as your property springs a leaks for a fresh start at the hands of professionals.