Water Damage and Mold Removal Stafford
The water damage Stafford professionals at 911 Restoration Houston understand that your flood or leak issue needs to be handled with prompt efficiency, two skills we make sure all of their crew members posses.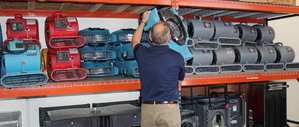 When water disasters occur, it is best to have our mold removal Stafford crew get to the site of the damage as soon as possible.
If your toilet begins to over flow gray or black water, or if a heavy rainstorm causes ceiling leakage, our water damage Stafford techs will be at your door within 45 minutes of receiving your call.
Our mold removal Stafford team never wants you to have to wait for assistance during these trying times, so we keep our office agents available 24/7/365, every day of the year, including holidays.
Getting the water out of the premises quickly will not only prevent permanent structural damage, but it will stop mold from infesting the area. Our water damage Stafford specialists know this because we have many years of experience restoring water logged homes, and we are confident that we provide the most capable water damage mitigation service in the area.
Our mold removal Stafford techs work with IICRC certified professionals and we are thoroughly trained in order to remediate a wide range of water damage causes, including:
Home Flooding

Leaky Shower Pans

Roof and Ceiling Leaks

Mold and Fungus

Water Heater Explosions

Mildew odor

Toilet Overflow

Ruptured Hoses

Ice Machine Malfunction Leak

Black Water

Washing Machine Leakage

Pipe Burst
We want you to feel confident that no matter how severe the water damage has affected your home, our water damage Stafford agents will know exactly how to get it back to feeling and looking like the home you have always known and loved.
Our Fungi Cleanup Pros Get The Job Done Right The First Time Around
Our mold removal Stafford pros know how overwhelming it can be to learn that you have mold growing in your living space, but with our water damage Stafford crew on the job you can hand over all responsibility to us once we arrive.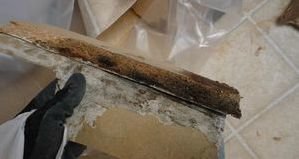 In order to keep you feeling calm, our mold removal Stafford unit will take over the entire process for you, from coordinating the restoration work to assisting you with the financial aspect.
Along with knowing exactly how to get your home or business back into its original condition, our water damage Stafford operation will do whatever it takes to keep your out of pocket expenses low.
Even though our mold removal Stafford workers know that it is not common for standard homeowner's insurance policies to cover mold, which is why we offer affordable prices on all of our services.  So, call mold removal Stafford techs when you need proper remediation today!
Making Your Home Look Good As New With Water Damage Repair
Our water damage Stafford team has over three decades worth of experience in dealing with all water-related concerns. With our help, we will get your home back up and running in no time.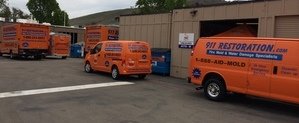 Our mold removal Stafford workers is fully committed to your satisfaction and your convenience.
You can count on our quick response time, all year-round, so you can get the assistance from our water damage Stafford techs that you need when it counts the most.
Our mold removal Stafford professionals will also work with your insurance company to assist you in filing your claim and to provide you with the most affordable price.
When your home is struck by a water damage issue or a mold infestation, you can trust that our water damage Stafford agents at 911 Restoration Houston will give your property a fresh start.