Water Damage Tomball
911 Restoration Houston wants to help you keep your home in Tomball safe, comfortable, and in good shape through water damage repair and restoration.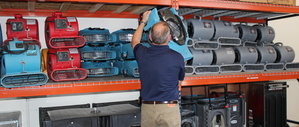 We are fully committed to providing you with the assistance you need when issues like roof leaks or pipe bursts are causing problems.
Repairs and restorations will be performed by our highly trained water damage Tomball specialists.
Rest assured that your home will get a fresh start with our services. Our technicians are licensed, insured, and bonded to handle any kind of water damage restoration.
If your home's structural integrity is being affected by a roof leak, sewage backup, pipe bursts, or flooding, 911 Restoration is will respond within 45 minutes of your call.
No matter when you need help, the 911 Restoration team is available 24/7/365 to repair and restore water damaged sections of your home. When you call us, you can expect your home to be back in perfect shape in no time!
Preventing Leaks From Harming Your Home
When you detect a leak within your home, you should call the professionals from 911 Restoration right away. We're always prepared to lend you a hand with any water emergency you're experiencing at home.
You can count on us to help you deal with water damage in every way we can. Part of the help we can provide include giving you tips about water damage prevention. Here's what you should keep in mind:
Keep watch for warning signs like water stains on the ceiling, cracks on the plumbing, and low pressure faucets. Being able to detect these issues early on can help you avoid major issues like flooding or mold growth in the long run.
Make sure that your water-based appliances like washer and water heater are well-maintained to prevent bursts or leaking.
Keep your gutters clean and roof in shape. Regularly clean your gutters to prevent clogging. While doing so, it's a good idea to check the roof for any signs of missing or loose shingles.
Keep your drainage system up to date. This will make sure that water doesn't end up in areas where it can cause structural issues.
If your home is already awash in water damage from a recent pipe burst, water heater failure, or even a toilet overflow, then contact our experts with 911 Restoration Houston today!
Helping You Keep Your Home Free of Water Damage
911 Restoration's professionals have over three decades worth of experience in helping homeowners deal with all kinds of water emergencies. When you decide to call us for help, you can expect:
We will work with your insurance company to make it easier for you to file your claim
When our team arrives, you can expect a free inspection and estimate that will help in determining the source of the problem
We'll make use of advanced drying technology and techniques to effectively extract water and moisture out of your home.
Our service aims to provide you with quality water damage repair and restoration that will make your home look good as new.
For all of your liquid issues, rest assured that our water damage Tomball team with 911 Restoration Houston will always be there to provide you with a fresh start, so give us a call today!