Water Damage and Mold Removal Webster
When you discover a flood, leak or plumbing issue in your home it is necessary to call the water damage Webster professionals at 911 Restoration of Houston to receive same day service for all your water damage needs.
Our mold removal Webster staff is trained to be experts in the remediating all causes of water damage, such as:
Roof leaks

Sewage backups

Appliance malfunction

Water heater explosions

Washing machine overflows

Ruptured appliance hoses

Home flooding

Shower pan leaks

Ice machine leaks

Pipe Bursts
Our water damage Webster workers are available 24/7/365, and our service agents will dispatch a team to the premises immediately, ensuring that they are there within 45 minutes.
We implement the most comprehensive water damage restoration services, using both water extraction and drying technology to get your home as dry as possible. Call our offices today and we will get our IICRC certified mold removal Webster technicians to your home today!
Fast and Efficient Mold Removal Is Our Speciality
Our water damage Webster members know that when there is a significant amount of water and moisture on the property, then the greater the chances are that mold is going to begin growing.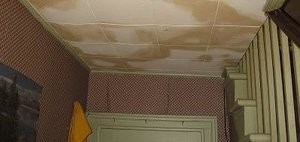 If there are mold spores present in the home, then all they need is a small amount of water, like a slow drip or leak, to cause them to grow into a full blown infestation.
Our mold removal Webster agents understand that if your home does become affected by mold growth, then it has the ability to influence the health of everyone living under the same roof as the substance.
This can cause allergy-like symptoms or more serious respiratory issues, all which can be stopped when our water damage Webster unit thoroughly clears the premises of all mold particles.
In order to ensure the best possible living environment for you and your family, call our mold removal Webster specialists for same day services today!
We Will Help You Figure Out Your Water Damage Homeowner's Insurance
Most homeowner's insurance policies cover water damage that has caused by inside causes of your home, not from outside sources like a body of water flooding into the home.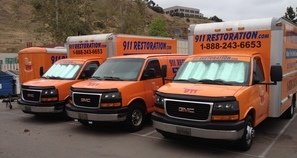 With the help of our water damage Webster pros, we can help you get the most from your policy.
We have many years of experience working with all insurance companies, so our mold removal Webster operation knows what your provider needs to see in the report in order to get you the coverage you deserve for the home restoration.
When you hire our water damage Webster crew, you can be sure that we are licensed, insured, and bonded to assist you with anything related to water damage, including filing your insurance claim.
Our mold removal Webster techs value professionalism and always put the customer first in order to make the situation as easy as possible for everyone involved.  We will help save your home both before and after a flood hits, so call our water damage Webster unit at 911 Restoration of Houston today, and we will make sure you get the service you deserve.