Water Extraction Cypress, TX
Water extraction is used to clear the hard to reach areas contaminated by floods.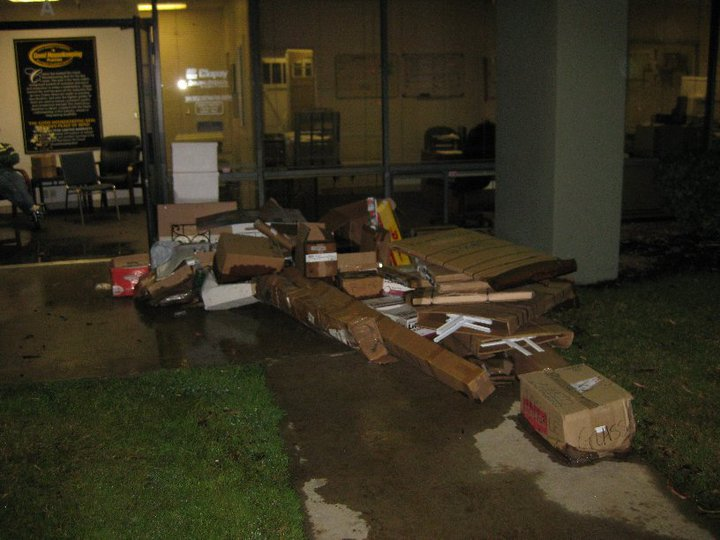 911 Restoration of Houston is proud of Cyrpess for its continued growth, but always remains wary of that possible chance of water damage. Sitting on a watershed and home to 123,000, master planning transformed Cypress, TX in the 1990s from mostly rural into a vibrant suburb. That influx of inhabitants greatly increased Cypress's revenue. It now stands as the 50th of the top 100 highest-income urban areas in the United States. With that kind of reputation on the line, it is important to stay ahead of flood and water damage by preparing for the future water extraction. Your home is one of the greatest investments you will make; don't leave it susceptible to leaks. Call our water extraction Cypress. TX team to help with water damage restorations.
What Types of Water Damage Restorations can we Help with?
Our water extraction Cypress, TX professionals can help you with all types of water damage restoration, from water removal, to flood cleanup, from plumbing repair, to mold remediation. 911 Restoration can even provide support on other disaster restoration services, like flames doused by fire sprinklers, wrecked homes after a tornado, or a condemned home due to a toilet overflow.  Our water extraction Cypress, TX technicians use the latest drying technology so that, when we leave, you know all moisture is too. We offer restoration services including wood floor restoration and can restore cabinets. As you learn about 911 Restoration of Houston, you'll see we do it all. Call us when you need water extraction.
When do you Need Water Removal?
Our water extraction Cypress, TX pros comes to the rescue when you need water removal due to storms, plumbing failures, or appliances with ruptured hoses. Heavy rain causes sewage backup and structural damage that can lead to further leaks in the foundations. Black water splashes bathrooms with deadly disease-ridden bacteria during plumbing failures. Old appliances spill grey water when they have a pipe burst or other problem. Any of these events will need water extraction from 911 Restoration Cypress. If you attempt flood cleanup on your own, chances are enough moisture will be left behind to grow mold. In addition, black water should be remedied only using a full hazmat suit because of the sicknesses that are associated with it. Our water extraction Cypress, TX personnel are very cautions when restoring your home. Contact us for a professional restoration service at an affordable price.
What are the Consequences of Water Damage?
Whenever flooding occurs, it is important to have our water extraction Cypress, TX crew remove water and restore the affected area because the consequences of water damage are staining, rust, rot, mold, and structural damage. Our water extraction Cypress, TX personnel can solve all of these situations and more. A washer burst sprays with enough force to embed itself in your walls, causing an obvious, unsightly water stain, and cultivating fungus behind the drywall. Any non-coated metal that absorbs liquid will oxidize and rust, causing an unstable structure and a hazardous environment for children. Mold grows in dank environments, such as those created by hidden pipe leaks. Mold will take over crawlspaces and attics before infecting your lungs and sending you to the hospital. Structural harm, such as a hole in your roof, creates more water damage from future rains. These area just a few consequences, but each one needs to be handled promptly by our water extraction Cypress, TX operatives .That is why 911 Restoration Cypress is available 24/7 and will respond within 45 minutes. We are also working with all insurance companies so we can start your disaster restoration services faster. We are licensed, insured, and bonded with over 35 years of experience. 911 Restoration is dedicated to always put the customer first, so call our water extraction Cypress, TX specialists today for a free inspection.